Thank you for your generosity. Every book makes a difference.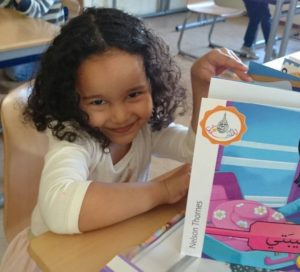 One book. One child. One future.
*******************************************************************
Welcome to Sage Literacy Consulting. We are a professional organization under the direction of Dr. Rachel McCormack and supported by committed and enthusiastic literacy professionals.
On this site you will learn about the literacy initiatives promoting our belief that everyone should have equal access to literacy. You can click on Literacy Initiatives and Outreach to donate books to refugee children and to read about the work we have done.
You will learn about books and resources for babies, children, and teens.  Click on Books for Babies, Children, and Teens to see our suggestions. For your convenience, you can buy books right from our site.
We  are also a premier site for designing professional development specifically suited to your needs. We are happy to customize the types of services you need for yourself, your school, your district, your organization, and your community. Throughout this site we will describe ways to meet your needs regarding high-quality professional development. Click on Professional Development to see what we offer.
Sage Literacy Consulting is making the news! Click on our News and Media page. We'll keep you posted regarding our newsworthy initiatives, innovative ideas, endorsements for great books, and professional development programs. Have fun cruising our site!
FEATURED BOOKS: You can click on, view, and purchase some of our featured books here or on the Books for… and Professional Development  pages. We have even more suggestions there.
Why not CLICK below and get started?